The Auction Platform
The Circuit Auction Platform integrates an in-house bid management module, an intuitive back office, and a professional Auctioneer website for you to run ALL your auction business efficiently in one place.
Bid Management
Back Office
Auction Website
Bid Management Module
Run mail and live auctions in-house, on one dashboard. Take control of the bidding process and data.
Keep your customer list safe and in full control using an account administration workflow designed for auctioneers.
Permission Control for access and editing rights for employees and external service providers.
Integrate all bid sources: absentee, third party, web, live, phone, and fax.
Live Video Broadcast from the bidding room.
Messaging system to send public and private messages to bidders before, after, and throughout a live auction.
Robust report capabilities including sale and client summaries, bids placed, and more.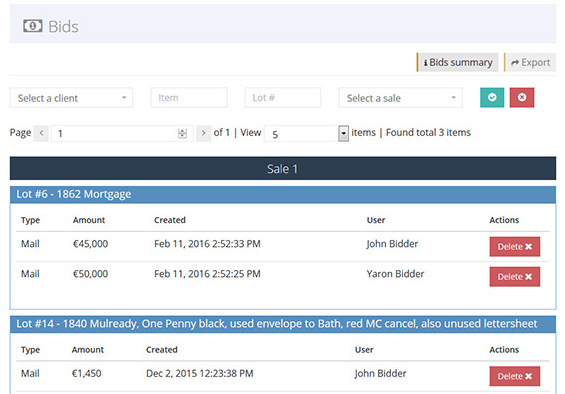 Back Office for Auctioneers
Consolidate your back office activities with a fully connected and intuitive workflow. Focus on your core business and save time on administration.
A streamlined task assignment and tracking console for consignment workflow, including automated tasks for repeat processes.
Flexible lot and category assignment capabilities that allow for quick changes.
Tracking and management of clients, consignments, items and sales.
Real-time status including data insight to support marketing efforts.
Fully syncs with the Website and Bid Management module -- no more cumbersome spreadsheet operations
Post-auction order and billing functionality.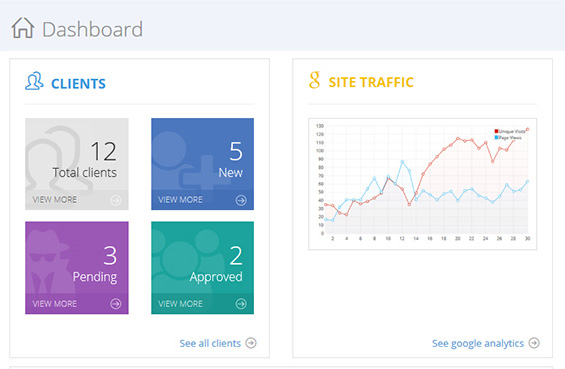 Auction Website
Professionally present your business with modern web design and functionality created for Auctioneers.
Manage your brand and reputation with a website that includes in-house bidding functionality, and the expected responsive and for-mobile design.
Be discovered and engage consignors and buyers online with built in SEO functionality and multilingual capabilities.
Easily add content with the site administration dashboard and present the sales and item data directly from the back office.