Run all of your auction business on one in-house platform.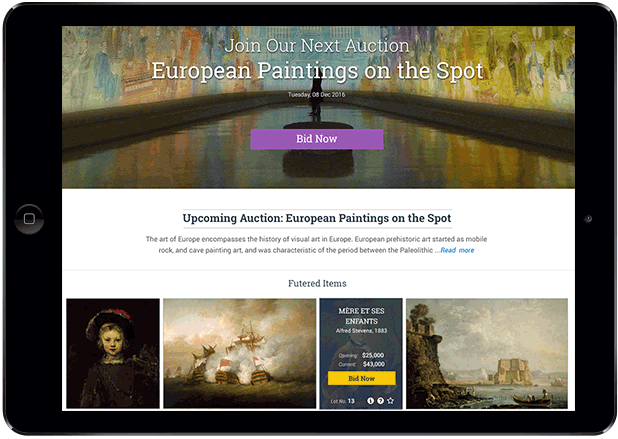 Bid Management
Easily integrate all bid sources and manage the bid process all on one dashboard.
Back Office
Consolidate your back office activities with a fully connected and intuitive workflow.
Auctioneer Website
Professionally present your business with a modern look and functionality designed for Auctioneers.
Circuit Auction
Circuit Auction charges a flat fee with 0% commision on sales and no hidden costs or charges, so you can know your expenses ahead of time.
Book Your Free Demo
Schedule a live online or in-person demo and we will show you how Circuit Auction can benefit your business.
Increase Income
Attract more bidders, more sellers and more bids by position yourself as a market leader with a stand out website and the best online bidding experience.
Discreet & Safe
Keep your most valuable asset, your customers, to yourself by running your own in-house live auction. Our platform uses the latest technology to ensure your data will be secure and safe.
Value for Money
Control your costs with our scalable pricing model with no hidden charges and 0% commission on sales.
Easy to Use
With our intuitive and powerful platform, easily manage all your auction business on one platform: track items, manage tasks, purchases, print bid sheets, export catalogs for print and much more.